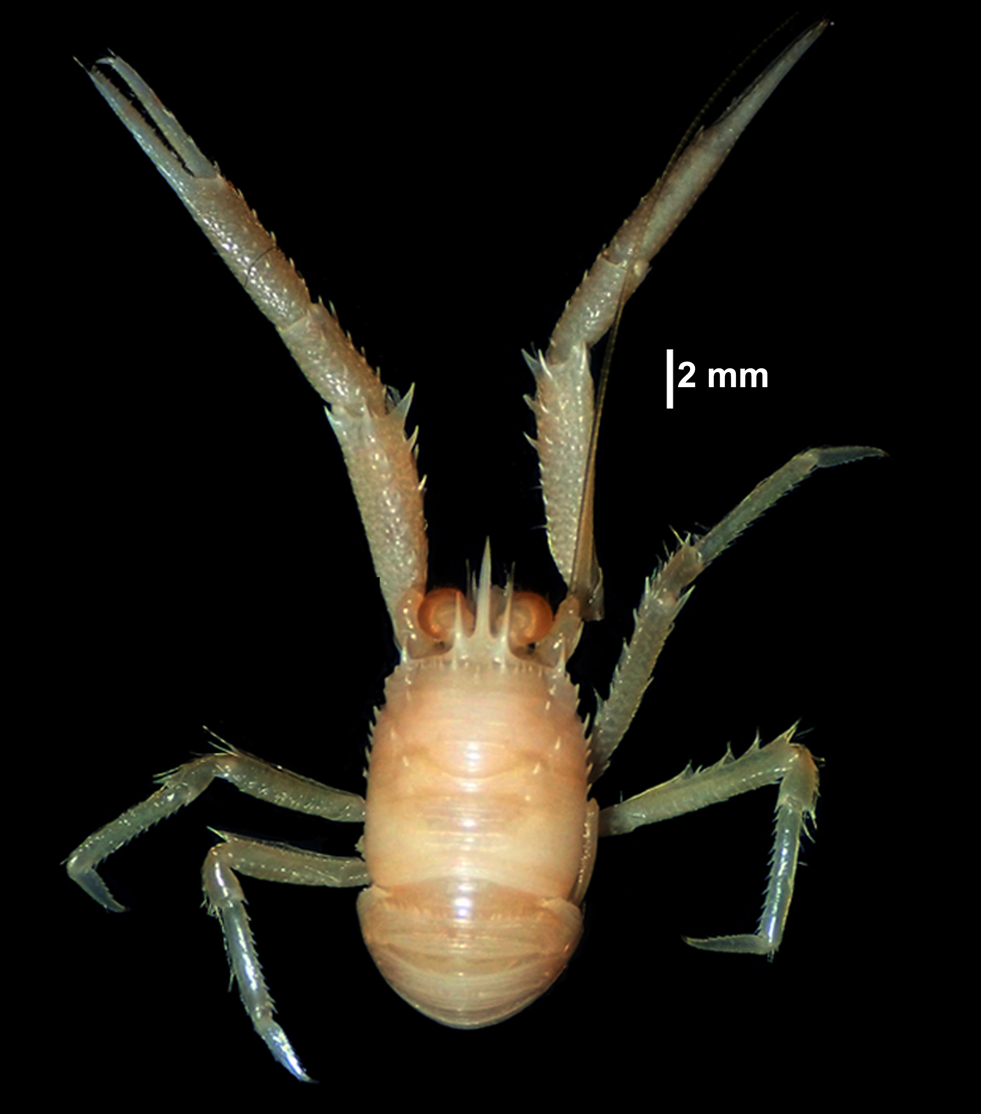 Phylum: Arthropoda
Class: Malacostraca Latreille, 1802
Order: Decapoda Latreille, 1802
Family: Munididae Ahyong, Baba, Macpherson & Poore, 2010
Trapezionida aequispina Tiwari, Padate & Cubelio, 2023
Collection: Andaman Sea, east off Car Nicobar Island – 9.31°N, 92.82°E, 109 m, 12.01.2017 (FORVSS 355, leg II St. 04), Naturalist's dredge, and 9.24°N, 92.92°E, 315 m, 28.01.2015 (FORVSS 334, leg II St. 05), Naturalist's dredge.
Voucher No.: CMLRE IO/SS/ANO/00137, IO/SS/ANO/00138, and IO/SS/ANO/00139
Description: Small galatheoid crab possessing carapace with 6 pairs of epigastric spines and 2 median spines; hepatic, parahepatic, anterobranchial and postcervical regions each with 1 small spine; anterolateral spine reaching sinus between rostrum and supraocular spines; branchial margins with 5 spines. Thoracic sternite 4 with 2 pairs of oblique striae, anterior pair shorter, anterior margin widely contiguous to sternite 3. Sternites 5–7 each with 1 short stria antero-laterally, sternite 5 with 1 longitudinal stria midlaterally. Pleonal tergite 2 with 1–2 lateral spines on anterior ridge. Antennular peduncle article 1 bearing subequal distal spines. Distomesial spine of antennal article 1 reaching distal margin of article 3; distomesial spine of article 2 overreaching distal margin of article 4, mesial margin with short spine, distolateral spine not reaching distal margin of article 3; article 3 with minute distolateral spine. Mxp3 merus with 3 flexor spines, extensor margin with distal spine. P1 fingers subequal to palm length, fixed finger with 2 dorsolateral spines, 2 subdistal lateral spines, dactylus with short proximal spine, 2 subdistal mesial spines, 2 dorsomesial spines. P2–4 dactyli with proximal one-fifth of flexor margins unarmed, distal one-third only with slender subterminal spine closely appressed to unguis.
Biological association: None.
Remarks: New species of the genus Trapezionida Macpherson and Baba, 2022 from Indian EEZ.
Distribution: Andaman Sea (type locality). Depth range: 109–315 m.
Distribution map: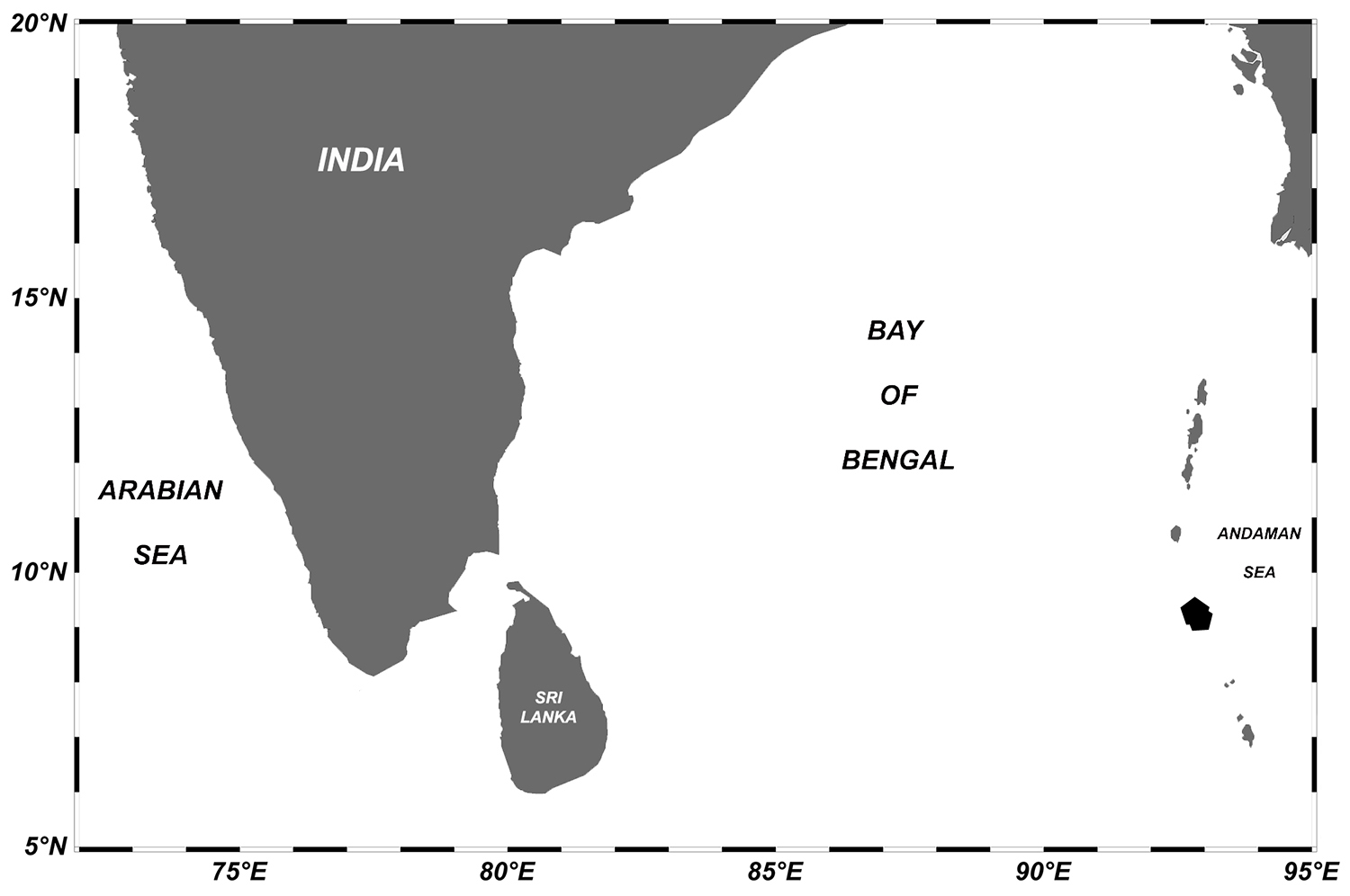 Identified by: Shivam Tiwari
Publication: Tiwari S., Padate V.P., Cubelio S.S. (2023) Chirostyloid and galatheoid squat lobsters (Decapoda: Anomura) from Andaman and Nicobar Islands, India, with three new species. Journal of Natural History, 57 (9–12): 520–556. https://doi.org/10.1080/00222933.2023.2192429