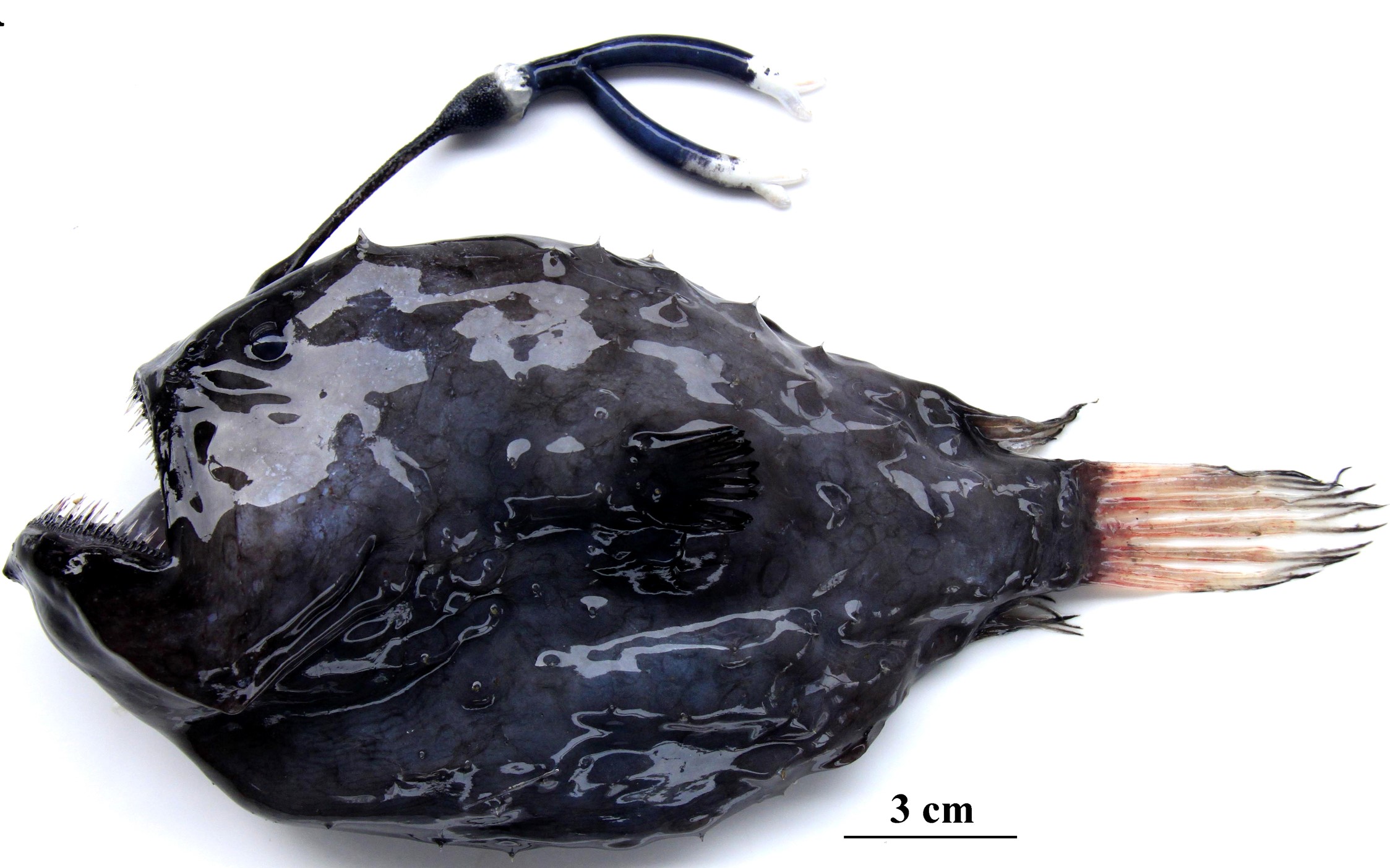 Phylum: Chordata
Class: Actinopteri
Order: Lophiiformes
Family: Himantolophidae
Himantolophus kalami Rajeeshkumar, Pietsch & Saravanane, 2022
Collection: Northern Andaman, Andaman Nicobar Islands, FORV Sagar Sampada, station 36708, 13.26° N, 93.26° E, 934 m, High-Speed Demersal Trawl (HSDT), 06:36, 26 November 2017
Voucher No.: IO/SS/FIS/00712
Description: A species of the Himantolophus albinares-group having a simple but unique illicial morphology:anterior escal appendages absent; illicium short; relatively long, symmetrically divided posterior escal appendages (33.3% SL), with equally divided tips (2.7% SL); a simple basimedial filament and a pair of basilateral filaments on the ventral side of the esca; illicial stem and escal appendages without lateral appendages or filaments.
Biological association: Free living.
Remarks: New Species; The new species described here represents the first occurrence of a Himantolophus genus within the Indian Exclusive Economic Zone (EEZ)
Distribution: known only from the type locality, in the eastern part of the northern Andaman Islands, trawled off the bottom at a depth of 934 m.
Distribution map: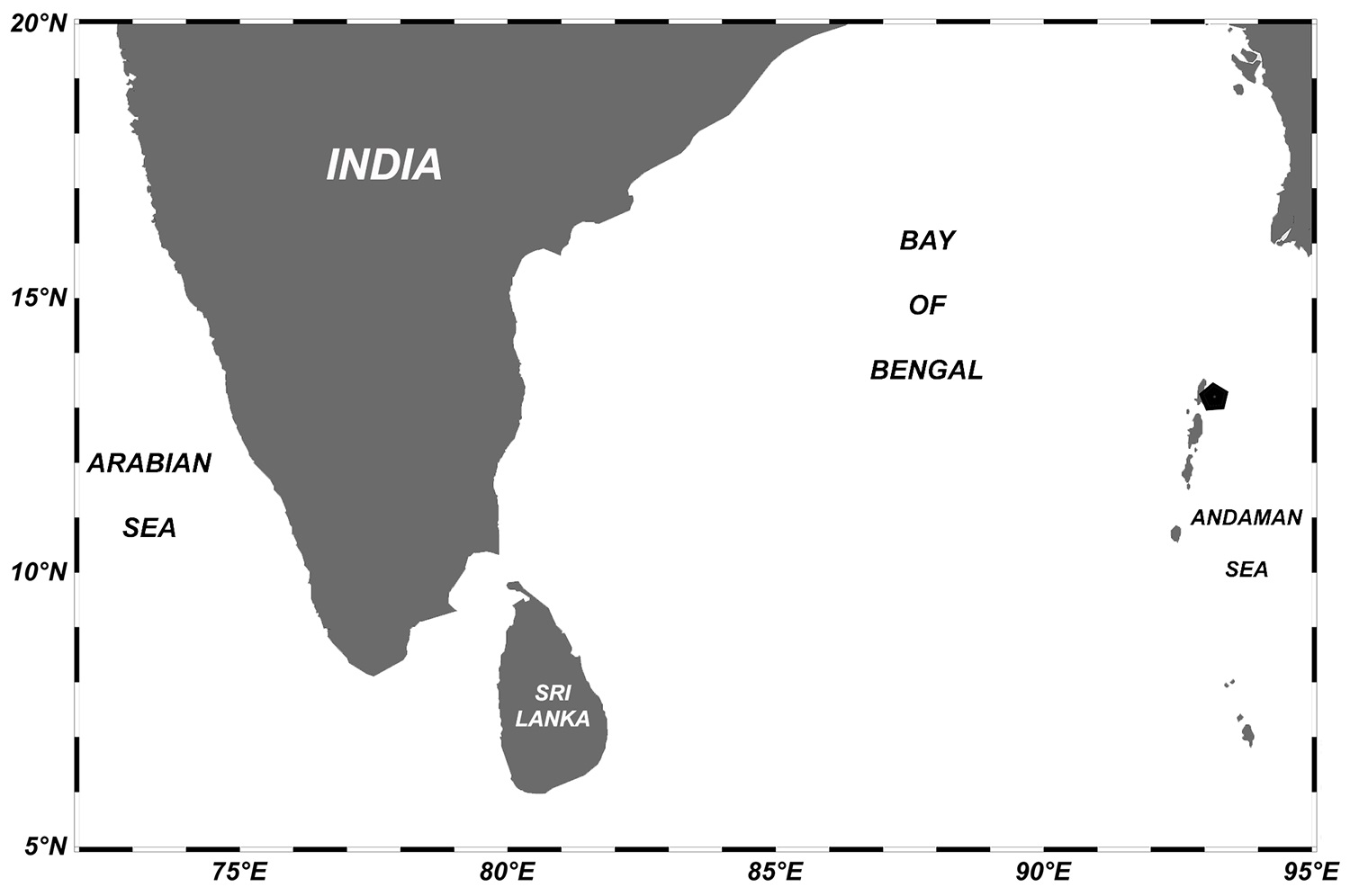 Identified by: Dr. Rajeesh Kumar M P
Publication: A new species of deep-sea anglerfish, genus Himantolophus (Lophiiformes: Himantolophidae) from the Andaman Sea, India (2022). Meleppura Rajeeshkumar, TW. Pietsch & N. Saravanane. Zootaxa 5178 (6): 589–594. https://doi.org/10.11646/zootaxa.5178.6.6