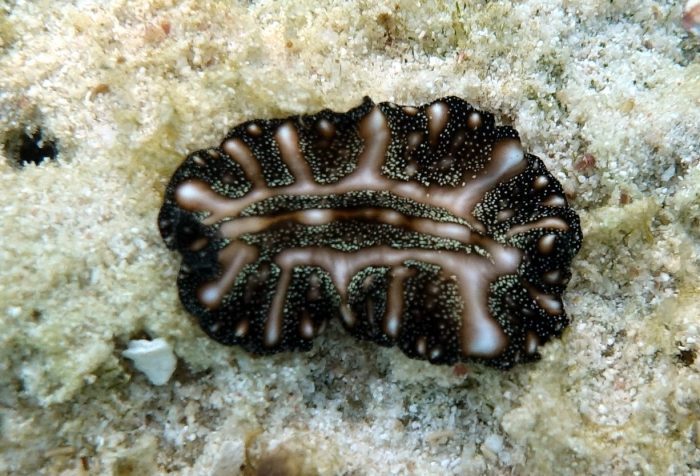 Phylum: Platyhelminthes
Order: Polycladia Lang, 1884
Family: Pseudocerotidae Lang, 1884
Pseudoceros agattiensis Dixit 2019
Collection: Agatti Island (10°52′72′′N 72°12′12′′E); intertidal area; 12.5.2018
Voucher No. : IO/IT/POY/00005 (Referral centre, CMLRE)
Description: Background body colour is brown in centre and fading to black towards the margin, covered with numerous white spots, densely arranged in the centre and sparse towards the margin. Three longitudinal stripes runs throughout the dorsal surface. Median stripe is thin without any branches while lateral stripes are branches towards the margin.
Biological association: – None.
Remarks: – the specimen was found crawling under a boulder on algal substratum. This species can easily be confused with Pseudobiceros bedfordi if not checked properly for its colouration and pattern.
Distribution:  Agatti Island, Lakshadweep. Known only from type locality so far.
Distribution map: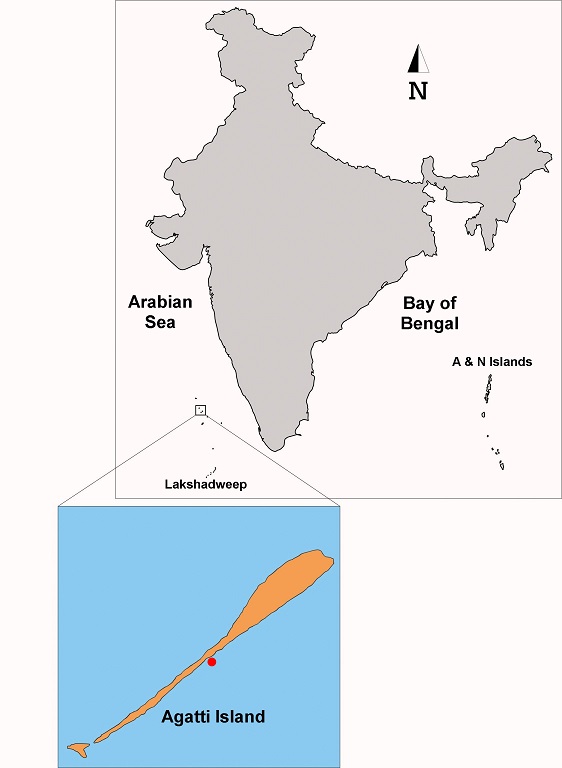 Identified by: Sudhanshu Dixit
Publication: Dixit, S., Bayyana, S., Manjebrayakat, H., Saravanane, N & Sudhakar, M., 2019. Polyclad fauna of Agatti Island, Lakshadweep, India: new records and description of two new species. Zootaxa 4657 (2): 246–260